Occasionally I visit vessels that do not use soap in the daily cleaning.
It is usually not intended but is just not integrated in the daily work.
A very practical solution to this, is making a soap container with a pre-mix of detergent available on deck.
The crew can then take a bucket of soap whenever they need it.
With out having to look for the keys to the chemical locker.
Making the soap container: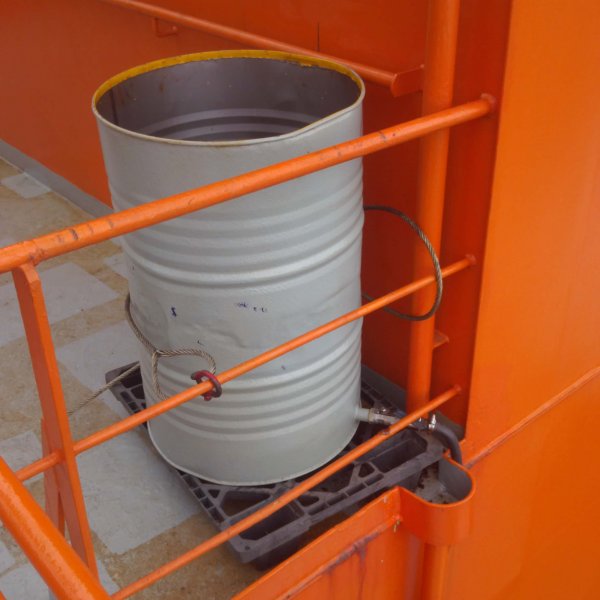 An easy solution is to cut the top of an old oil drum, and install a ball valve.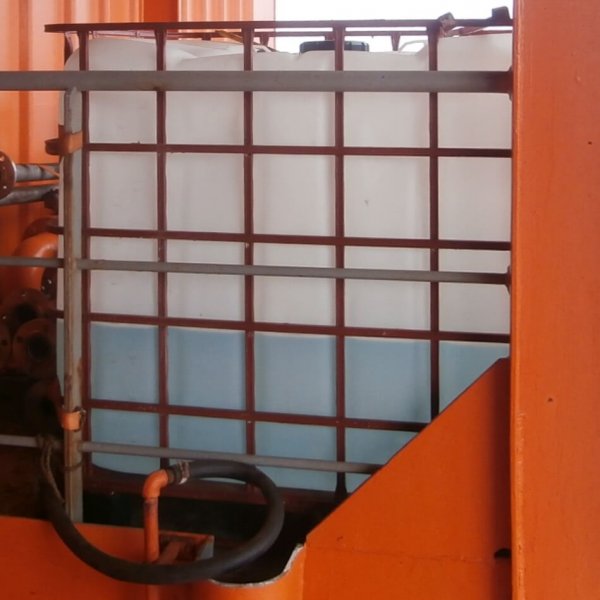 If a plastic container or similar is available, it is much easier to install and use.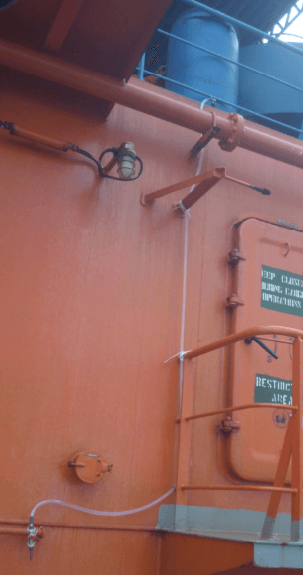 The outlet can be a hose or fixed pipe, and should be available where the crew needs it.
It should be easy and practical for them not for person filling/installing.
• Install it close to a fresh water faucet for easy filling
• Mark the mixing ratio on the drum
• Elevate it for easy filling of the buckets
• Designate a specific crew member to keep it filled.
• If possible install the soap container in the engine casing to avoid it freezing.
When cleaning a deck area with excessive rust coloring, a light mix of oxalic acid can help.
Mix 5% oxalic acid solution. This will do little damage to the paint and minimize the consumption.
Do not try to remove all rust coloring the first time. 2-3 light cleanings will do the trick.